The 3D Project View enables you to analyse your project data in 3D and helps you to locate possible glitches or errors in your design at a very early stage.
The software has been highly optimized in order to process even large quantities of data quickly and conveniently. E.g. complex digital terrain models and point clouds which as a 3D image can display any detail from any angle, thus ideally complementing the information on the existing conditions.
This module supports the BIM planning process.
Animated test-drive of roads and railway tracks plus fly-overs in the 3D project model. To test project data visually or for presentations. Visualize the sight distances according to RAL, HViSt and others.
This Module supports the BIM-planing process.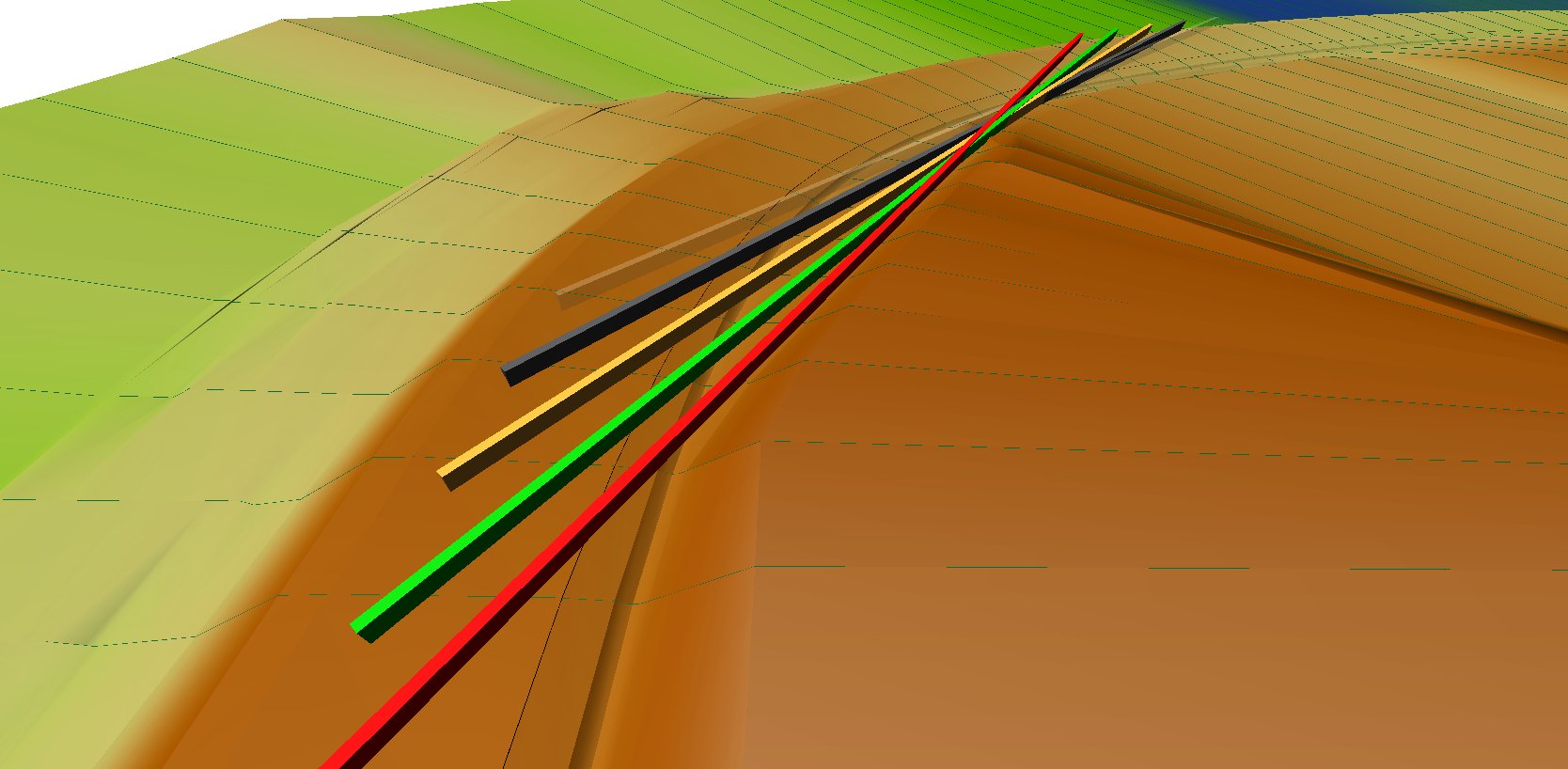 With one mouse click, you can determine the required as well as the actual stopping and overtaking sight distances; for both directions of travel and according to the relevant guidelines. You can calculate the actual sight distances by choosing either a vertical alignment-related 2D method or a complex 3D method which takes the three dimensional geometry of the road into account.
The information on the determined sight distances is displayed in a very clear manner in the graphics and can be integrated into longitudinal profile drawings, cross-section drawings and into base maps. The required sight distances can easily be determined using the card_1 route simulation.
This module supports the BIM planning process more >
card_1 makes it easy to check that your designs are in line with the Visualisation Guidelines HViSt for standard spatial elements, concealed starts of curves and critical areas of obstructed vision.